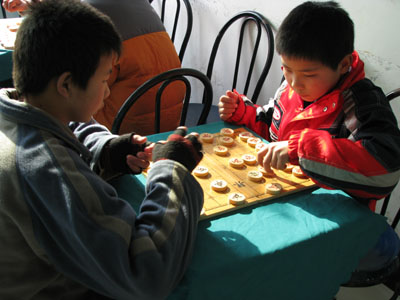 The AOS activity center holds classes on art, standard Mandarin, singing, and even physical activity classes such as Kung Fu and Tai Chi. Because children are at school during most of the year, the activity center is most open on Saturdays, and are called "The Saturday Gatherings". During the summer holiday the center turns into a summer camp hosted by the AOS staff and volunteers. Over the past five years, more than 30,000 children have participated. Through participating at the activity center, HIV/AIDS affected children are able to develop confidence and eliminate psychological barriers over time.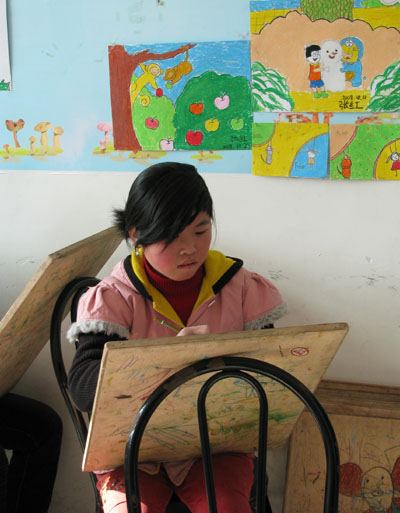 The idea for the activity center came to Zhang Ying when more and more children began to gather at her former business, an American style Cafe. The Cafe is now the AOS office. When AOS first began supporting children in 2003, children went to the cafe to spend time with Zhang Ying and with each other. Seeing that HIV/AIDS affected children needed a safe place to gather, Zhang Ying decided to use her cafe as a place for the children to use on Saturdays when they are off from school. The children would come from the villages surrounding the city, and would bike for hours to get to the cafe. In time, as more and more children went, the office became too small, and Zhang Ying looked for other spaces to host the gatherings. Now the AOS activity center is in a bigger buildin and one that is located closer to where most of the children live.
Providing a Stigma Free Environment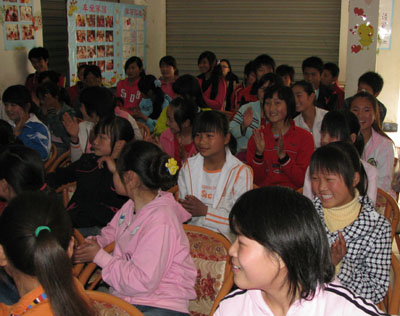 Some of the biggest challenges facing children and their families affected by AIDS and poverty are social stigma, and social isolation. One of the most important functions of the AOS activity center is the psychosocial support network that the center provides. The "Saturday Gatherings" is a place where the children can "de-stress" by being among children in similar positions, and going through similar ordeals. The Activity Center serves as a place where children are able to be free from social stigma, find children in similar situations to relate to, form close bonds, and socialize without fear.