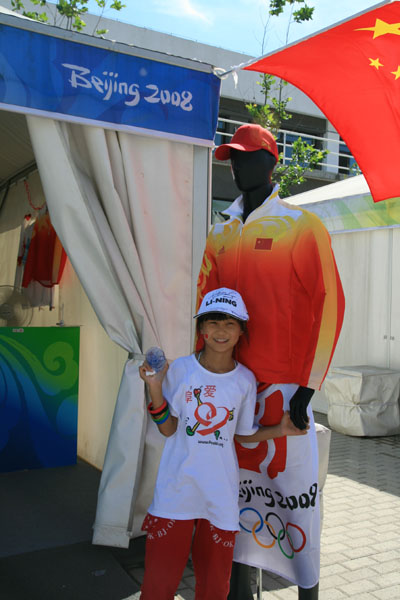 My name is Bian Haiyan, and I am nine years old this year. I live in Fuyang with my grandmother, grandfather and younger brother. My father died of AIDS, and then my mother left when I was six years old. Due to my grandmother and grandfather are farmers and are so old, they didn't find any job, they also didn't to work on the farm. My younger brother and I have to drop out of school. At that time, I was very depress. I pray for my life everyday, I hope that one day I would get rid of this poverty.
Maybe God listen to my wishes and sent the angel to help us. I met mother Zhang Ying when I was sad. She is the director of Fuyang AIDS Orphan Salvation (AOS) which is a local NGO. She supports my younger brother and I for entering boarding-school and give us living stipend. She helps us survival and keep hope. I like music, I feel it is so special and I also could express my feelings by music. So mother Zhang Ying let me join in "Saturday Gatherings" organized by AOS, because some college students could teach me music there. In my mind, I don't forget a special thing forever. Mother Zhang Ying took me to meet Peng Liyuan who is a famous singer and with took shoot advertisement. I also sang the song with her. I am still proud of it.
Although I lost my parents, I still live in happiness, because mother Zhang Ying gives me warm of family and a lot of love. I want to be a singer in the future, I will bring happiness for everyone by music.