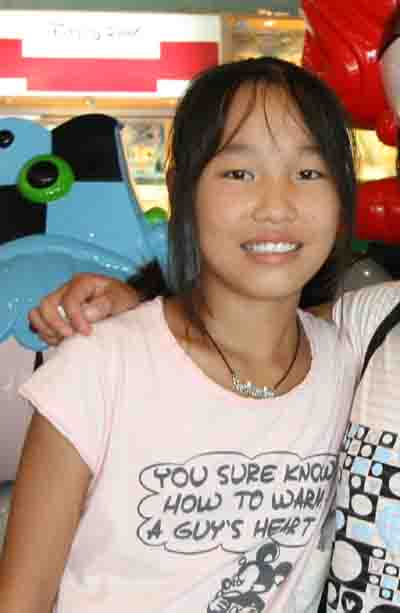 My name is Xing Shasha, I am thirteen years old this year. My father died of AIDS when I was eight years old, and then my mother left. I am living in Fuyang with my grandfather, grandmother and my older brother. Although my parents left me, I am still happy. There are many kind people care for me.
Due to my family is so poor, my older brother had to drop out of school two years ago. He didn't find any job because of his low level of education and training. When we were depress, the director Zhang Ying of Fuyang AIDS Orphan Salvation Association (AOS) helped us. She provided school fees and living stipend for my old brother and me. My old brother renewed to stay in school, and I also could spend more time on my study. She always support my family and encourages me in everything.
At present, my life is so wonderful. Eeveryday I go to school, and then do some school work and housework after school. I usually attend " Saturday Gatherings" on Saturdays. I am very happy when I attend the activity. I have many friends there, I could play with them. I like singing the song because it could express my feelings by voice. I learn many songs from the college student at the "Saturday Gatherings". I get friendship and happiness out of the life. I made up my mind that do my best to enter the university. I want to be a teacher in the future, and let more children in my hometown out of the village. I hope They could have better future by education.